Academic Vice Principal's Greeting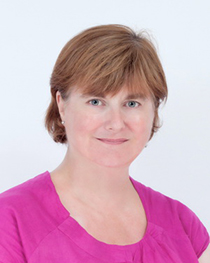 Welcome to Green Oasis School in Shenzhen.
We are proud of our vision which is to Educate, Nurture, Inspire Excellence.
Our education programme is based on the National Curriculum for England and has been revised over the last couple of years to include the changes in provision since the publication of the 2015 document. It ensures progression of skills across the year group while allowing us to develop the critical thinking skills that our students will need as they move through Secondary and into University.  By encouraging independent learning as well as group work,  our children start their journey to becoming lifelong learners.
Nurture is what we do best.  At Green Oasis we are a family, caring for each individual.  We teach our children that they are unique and that their thoughts and needs matter and that it is important to speak up and say when something is not right so that, together, we can fix it.   We are fortunate to have children from many different parts of the world and it is this cultural diversity that enriches our learning experiences as well as our friendships and play. Our students are expected to be tolerant of others and to treat each other with respect.  This is expected from Year 1 to Year 11 and one of the highlights of my day is watching our oldest students helping our youngest, whether it is taking them to the nurse or guiding them to class or 'teaching' them how to score in basketball. 
Inspire Excellence is perhaps the easiest part of our vision as we see it all around us, whether it is on the sports field or academically with the Australian Maths Competition or World Scholars Cup where our students have qualified for international rounds in Hanoi.  But also individually, by beating last week's spelling score or achieving their personal targets.  Our students are encouraged to be the best that they can be in all they try and do.  We teach them self assessment techniques so that they do not need for a piece of work to be marked, to identify how it can be improved and how well they have done.
We fully believe that our school is unique in terms of the provision we offer and the students we teach. We look forward to learning and experiencing many new things over the coming year.
Anne-Marie Stock MBA (Education Administration), MA(Education), B.Ed(Hons)
Academic Vice Principal