Academic Vice Principal's Greeting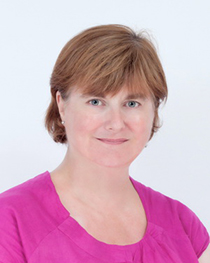 It is with great pleasure that I welcome you to the Green Oasis website. We are proud of our vision – Educate, Nurture, Inspire Excellence -and try to embody it with everything we do. 
As a school, we believe that our children learn best when they are challenged. As Einstein once said, "Interest is the best teacher". Our project based learning approach teaches knowledge and skills before setting a real life problem to give the children the opportunity to demonstrate their learning.  Our education programme is supported by the Cornerstones curriculum which is based upon the standards of the English National Curriculum. This provides a framework for teaching English, Science, Humanities and PSHE as well as Mathematics.  The international focus for learning is complemented by a rigorous Chinese programme – our aim is that by the time our students move into high school, they are fluent in English and Chinese.
The Arts programme recognizes the importance of self expression and creativity. This programme forms the core of our After School Programme alongside Physical Education and Dance.  As members of SISAC and ISL, our children have opportunities to represent our school in many sports including football, badminton and volleyball.  We encourage opportunities to work as a team, demonstrate leadership and to inspire each other.
At Green Oasis, we believe in encouraging our students to take calculated risks with their learning, to challenge themselves to achieve something they never thought possible while being supported by their peers and teachers.  The journey towards lifelong learning begins now.
We look forward to seeing you at Green Oasis soon.
Anne Marie Stock
Vice Principal Academics